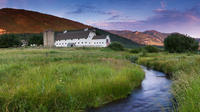 Park City Grand Tour from Salt Lake City
After getting picked up from your hotel, head east from Salt Lake City to Parleys Canyon and Park City on this small-group tour. Visit the Olympic Park, where you will see athletes in year-round training on the ski slopes. Then, take a tour of Deer Valley Ski Resort and historic Main Street. Round-trip transportation is included.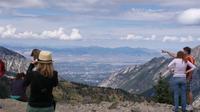 Little Cottonwood Canyon
After pickup and your local hotel, we drive to Little Cottonwood canyon for the best sightseeing in Utah, these are the Utah Rocky Mountains. Driving up the canyon learning the history of the Utah Rocky Mountain range that runs through Utah, also known as the Wasatch Mountains. We stop at Snowbird Ski Resort where we have time to do scenic walking and hiking or ride the mountain tram (not included) to the top of 11,000 feet to hidden peak. After'we are done we drive back to Salt Lake City and drop you off at your hotel.
Wasatch Mountain Tour
Enjoy this trip to the famous Utah Rocky Mountains, also known as the Wasatch Mountains! Drive up Big Cottonwood Canyon, the best sightseeing in Utah. There are great opportunity for photos in the mountains with the wildlife. We will drive to Silver Lake at the top of the mountain where we stop and take in the fresh air, and then you can take some time on your own to walk around Silver Lake.