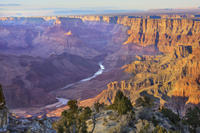 Grand Canyon West Rim Air and Land Tour from Salt Lake City
Experience exhilarating views of the Grand Canyon and explore its West Rim on this air and land tour from Salt Lake City. Start with a scenic, 5-passenger flight to the Grand Canyon, passing over Bryce Canyon National Park on the way. Then spend about four hours on the West Rim, visiting attractions like Eagle Point, the Hualapai Indian Village and the glass-bottomed Skywalk, if you wish. Choose an early morning or afternoon departure time to suit your schedule.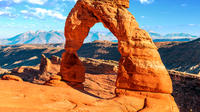 Arches National Park Flight and Ground Tour
Your 6-hour Arches National Park adventure begins as you board your flight in Odgen, UT to Moab airport. Upon arrival you will meet your tour guide who will take you to one of the most scenic places imaginable, with beautiful land features and a wide variety of other intriguing and photogenic places. Options during your tour include visiting remote arches or 'rock art' panels, Fiery Furnace, Hidden Canyon, Tower Arch and Negro Bill Canyon.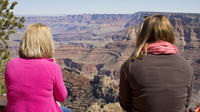 VIP Flight and Ground Tour to Grand Canyon South Rim
Your Grand Canyon South Rim adventure begins as you board Utah Airways flight to Grand Canyon National Airport. The flight entails beautiful views of Bryce Canyon and the Grand Canyon from the air. Once you land, your personal tour guide will guide you by Jeep through the Rim Trail from Pipe Creek Vista to Hermits Rest and the Yavapai Observation Station at Yavapai Point. Here, you will see panoramic views of the Canyon, including the Colorado River and Phantom Ranch.